HL SOLUTIONS company, was born in 2014, a shared commitment to long between two people. Hervé LEBLAY and Jeremy HARMAND, engineers ICAM (Institut Catholique des Arts et Métiers) having completed their training learning within the same structure.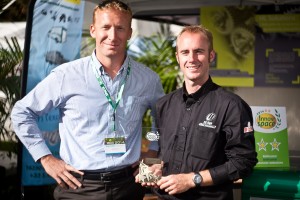 Hervé LEBLAY, 32, worked for the company ECOVRAC, bodybuilder industrial manufacturer specializing in the design and manufacture of transport equipment to feed, for more than 10 years as an industrial manager. He has developed expertise in all areas of business management: organizational, financial, managerial and technical.
Fascinated by the world of industry and technology, he has always had a creative fiber, and during his career has developed many innovative systems. These inventions have improved the performance, quality and performance of the trucks transport of feed.
HARMAND Jeremy, 31, is the CEO of the company HARMAND and Son. It represents the fifth generation leader of society, established for over 100 years Mansle (16). This company specializes in the marketing, design and production of industrial bodies with a specialty in solutions for the transport of live animals.
Simple wheelwright in 1890, the company HARMAND and Son has many challenges, including retaining the know-how acquired from those distant years and grow in today employing nearly 40 people to become a bodybuilder known in his field in France and in Europe.
HL SOLUTIONS is the combination of expertise centenary in the field of design, manufacture and marketing of transport solutions and expertise in engineering and development.